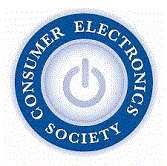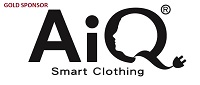 Full set of pictures from IEEE 2014 ICCE-Berlin available: For Sunday 7th; For Monday 8th; For Tuestday 9th; For Wednesday 10th. If anyone who appears would like to be removed, please contact info@icce-berlin.org requesting the action.
NEW INFORMATION POSTED ABOUT: Young Proffesionals Seminar, Doctoral Workshop Call for Participation, updated info and maps about the conference venue. Visit 'Instruction to authors' section and 'Venue & Locations' section.
Registration is still opened. Visit 'Registration' section.
Preliminary program will be announced on Tuesday, July 29th.
IEEE 2014 ICCE-Berlin BEST PAPERS AWARD:
"A gesture expressive model based on Laban qualities"
Arthur Truong and Hugo Boujut (Institut Mines-Télécom, Télécom SudParis, France); Titus Zaharia (Institut TELECOM, France)
"Hardware-friendly Color Temperature Management for Flat Panel Display"
Byungseok Min (Samsung Electronics, Korea)
"One implementation of extendable application for collecting EPG data from internet sources"
Stefan Pejić and Helena Peić Tukuljac (University of Novi Sad, Serbia); Milan Knežević (University of Novi Sad & RT-RK Institute for Computer Based Systems, Serbia); Istvan Papp (University of Novi Sad, Serbia)
"A Low Complexity Visual Saliency Model Based on In-Focus Regions and Centre Sensitivity"
Jayachandra Chilukamari (Robert Gordon University, United Kingdom); Sampath Kannangara (The Robert Gordon University, United Kingdom); Grant Maxwell (Robert Gordon University, United Kingdom)
"Robotic Map Building by Fusing ICP and PSO Algorithms"
Chen-Chien Hsu and Wen-Chung Kao (National Taiwan Normal University, Taiwan)
"Forward Error Correction for Data Dissemination in MANET"
Florian Pregizer and Maurus Birk (Ulm University, Germany); Martin Schüssel (Universitiy of Ulm, Germany)
"SDN for Segment based Flow Routing of DASH"
Cihat Cetinkaya, Erdem Karayer and Muge Sayit (Ege University, Turkey); Cornelius Hellge (Fraunhofer Institute for Telecommunications - Heinrich-Hertz-Institute, Germany)
IEEE 2014 ICCE-Berlin Keynotes
Thomas Wiegand
, Fraunhofer Heinrich Hertz Institute, TU Berlin, DE;
Pierluigi Siano
, University of Salerno, IT;
Joe Decuir
, Cambridge Silicon Radio (CSR), US;
Wayne Luplow
, Zenith R&D Labs, LG Electronics USA, US;
Donna L. Hudson
, University of California San Francisco, US;
C. Derrick Huang
; AiQ Smart Clothing Inc. Consultant, US;
James L. Wayman
, San José State University, US;
Tom Coughlin
, VP of Future Directions for the IEEE Consumer Electronics Society.
Welcome to the 4th IEEE 2014 ICCE-Berlin
The 4th IEEE International Conference on Consumer Electronics - Berlin (IEEE 2014 ICCE-Berlin) will bring together researchers and engineers from industry, research centers and academia to exchange information and results of recent work on systems, circuits, technologies, processes and applications in the field of consumer electronics.
The IEEE 2014 ICCE-Berlin is a sister conference of the IEEE Consumer Electronics Society's flagship conference ICCE held annually in Las Vegas. As the ICCE is successfully combined with the Consumer Electronics Show (CES), the IEEE ICCE-Berlin is held in parallel with the IFA, the leading trade show for Consumer Electronics and Home Appliances.
The Call for Papers is available. Please submit your paper abstract via this web site until April 16th, 2014. Registration for the conference will open on this site.
Come and present your work at IEEE 2014 ICCE-Berlin and visit Berlin!
Find more videos @ IEEE CESoc TV
News
June 1, 2014: Registration is now opened. Link to Registration section to fill the form.
FINAL ABSTRACT SUBMISSION DEADLINE: April 28, 2014.
March 10, 2014: Keynote Speakers updated.
March 10, 2014: Doctoral Workshop and 1 day short course for Young Professionals. See Instructions to Authors section for more information.
March 10, 2014: Deadline extended March 31, 2014
March, 2014: Authors are required to submit an extended abstract (maximum of 2 pages) for each paper through EDAS. Visit Instructions to Authors section for more information.
November 26, 2013: IEEE 2013 ICCE-Berlin PICTURES will be available soon! We have a huge set of pictures taken during sessions. We are preparing an amazing selection of them.
Find IEEE 2013 ICCE-Berlin videos and interviews @ IEEE CESoc TV channel on Youtube
November 25, 2013: IEEE 2014 ICCE-Berlin CfP opened.
September 24, 2013: IEEE 2014 ICCE-Berlin website launched!
Important Dates
Abstract Submission: April 28, 2014 April 16, 2014
Notification of Acceptance: May 22, 2014 May 15, 2014
Camera-ready Submission June 18, 2014 June 11, 2014
Organizers
Consumer Electronics Society
German Chapter of the CES & VDE (co-organizers)
Sponsors
GOLD SPONSOR: AiQ Smart Clothing.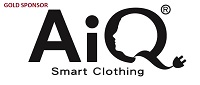 Contact