Keynote Speakers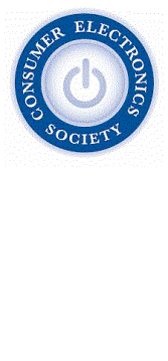 IEEE 2014 ICCE-Berlin website launched! Click here to visit
Full set of pictures from IEEE 2013 ICCE-Berlin available (September 8-11, 2013): For Sunday 8th; For Monday 9th; For Tuestday 10th; For Wednesday 11th. If anyone who appears would like to be removed, please contact info@icce-berlin.org requesting the action.
Welcome to the 3rd IEEE 2013 ICCE-Berlin
The 3rd IEEE International Conference on Consumer Electronics - Berlin (IEEE 2013 ICCE-Berlin) will bring together researchers and engineers from industry, research centers and academia to exchange information and results of recent work on systems, circuits, technologies, processes and applications in the field of consumer electronics.
The IEEE 2013 ICCE-Berlin is a sister conference of the IEEE Consumer Electronics Society's flagship conference ICCE held annually in Las Vegas. As the ICCE is successfully combined with the Consumer Electronics Show (CES), the IEEE ICCE-Berlin is held in parallel with the IFA, the leading trade show for Consumer Electronics and Home Appliances.
The Call for Papers is available. Please submit your paper abstract via this web site until May 19, 2013. Registration for the conference will open on this site.
IEEE 2013 ICCE-Berlin BEST PAPERS AWARD:
"Enhanced Blind Maximum Ratio Combining Using Channel Tap Masking for Broadcasting Applications."
Ben Eitel; Rana Ahmed; Joachim Speidel.
"HEVC Performance and Complexity for 4K Video."
Benjamin Bross; Valeri George; Mauricio Alvarez-Mesa; Tobias Mayer; Chi Ching Chi; Jens Brandenburg Thomas Schierl; Detlev Marpe; Ben Juurlink.
"Robust Autodetection of Camera Lens Distortion Parameters."
Thomas Schneider; Sebastian Piontek; Philipp Hafen;Nikolaus Hottong.
IEEE 2013 ICCE-Berlin Keynotes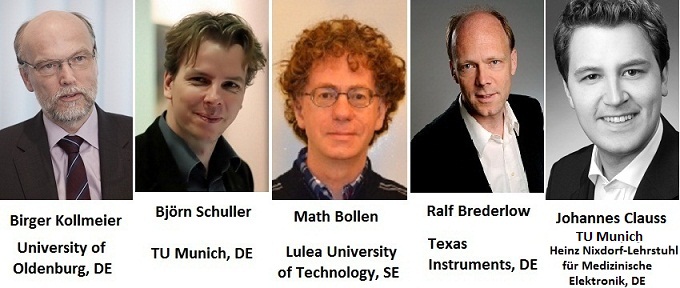 Come and present your work at IEEE 2013 ICCE-Berlin and visit Berlin!
Find more videos @ IEEE CESoc TV
News
Important Dates
Abstract Submission: May 19, 2013 April 28, 2013 April 14, 2013
Notification of Acceptance: June 26, 2013 June 16, 2013 May 26, 2013 May 12, 2013
Camera-ready Submission July 14, 2013 June 30, 2013 June 16, 2013
Organizers
Consumer Electronics Society
German Chapter of the CES & VDE (co-organizers)
Contact