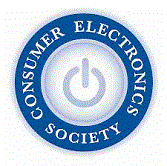 SAVE THE DATE: IEEE 2016 ICCE-Berlin will be held 5-7 September, 2016.
Co-located with IFA and at IFA fair ground like previous editions
Registration is available THROUGH THIS LINK Looking much forward to meet all of you in Berlin @IEEE 2016 ICCE-Berlin co-located with IFA.
IEEE 2016 ICCE-Berlin is asking you for submissions of technical papers for oral and poster presentations. Prospective authors are invited to submit a 2-page abstract before May 2, 2016! DOWNLOAD Call for Papers.
Check the new Industrial Track. See below in this secction!
Submissions should be done through EDAS. Click HERE to submit (will be redirected to EDAS).
Authors should follow IEEE template (available .doc format and LATEX) even for the 2-page extended abstract submission CLICK HERE to get Manuscript Templates for ICCE-Berlin.
Submission Guidelines
Prospective authors are invited to submit a 2-page abstract. The final paper may extend up to 5 pages. All accepted and presented papers will be published by IEEE and will be submitted to IEEE Xplore. The submission procedure is handled by EDAS. Details including templates can be found here.
NEW: Industrial Track
The IEEE International Conference on Consumer Electronics ICCE-Berlin is an excellent opportunity to spread your ideas and work in a scientific, technical and friendly environment (@IFA). The way you can contribute to ICCE-Berlin is pretty flexible.

Industrial Track (in all topics)
It is a Track of special sessions for Industry papers (mainly targeted at companies in CE related industries). These sessions will feature 20 minute presentation slots for companies to make presentations on their technology and associated products and services. This track provides a unique opportunity to address an audience of consumer electronics OEMs and stakeholders. These type of papers are usually of more practical contents and implementation focus. Papers submitted are subject to acceptance through the regular review by the technical program committee but qualified industry reviewers will do the review for these papers.In addition, papers submitted under this category can be excluded from IEEE Xplore if the authors want to retain their copyrights.
DOWNLOAD Industrial Track Call for Papers.
Important Dates
LAST CALL Abstract Submission Deadline May 2, 2016
Notification of Acceptance: May 20, 2016
Camera-ready Submission: JUNE 5th, 2016
info@icce-berlin.org