Keynote Speakers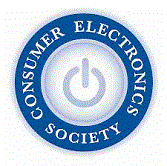 IEEE 2016 ICCE Berlin Keynote Speakers
Akihiko Sugiyama (Ken Sugiyama)
NEC, JP
Signal Enhancement in Cellphone Handsets, PCs, and Digital Still Cameras/Camcorders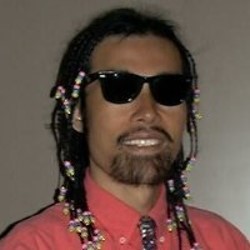 Abstract
This lecture presents the A to Z of signal enhancement when it is applied to consumer products such as cellphone handsets, digital still cameras and camcorders, PCs and tablet computers, TV receivers, and gaming controllers. Starting from basic single channel signal enhancement in the frequency domain, it continues on to two-channel processing and multi-channel processing also known as microphone arrays. Types of noise to be covered include environmental noise, mechanical noise, impact (or transient) noise and wind noise. Problems and solutions that include recent topics are discussed for each application from a viewpoint of the algorithm and implementation. Sound demonstrations will be provided to help audience understand the effect of solutions.
Biography
Akihiko Sugiyama (a.k.a. Ken Sugiyama), affiliated with NEC Data Science Research Labs., has been engaged in a wide variety of research projects in signal processing such as audio coding and interference/noise control. His team developed the world's first Silicon Audio in 1994, the ancestor of iPod. He served as Chair of Audio and Acoustic Signal Processing Tech. Committee, IEEE Signal Processing Society (SPS) [2011-2012], as associate editors for several journals such as IEEE Trans. SP [1994-1996], as the Secretary and a Member at Large to the Conference Board of SPS [2010-2011], as a member of the Awards Board of SPS [2015- ], and as the Chair of Japan Chapter of SPS [2010-2011]. He was a Technical Program Chair for ICASSP2012. He has contributed to 16 chapters of books and is the inventor of over 150 registered patents with more pending applications in the field of signal processing in Japan and overseas. He received 13 awards such as the 2002 IEICE Best Paper Award, the 2006 IEICE Achievement Award, and the 2013 Ichimura Industry Award. He is Fellow of IEEE and IEICE, and a Distinguished Lecturer in 2014 and 2015 for IEEE SPS. He is also known as a big host for a total of over 70 internship students.
Thomas M. Coughlin
IEEE Senior Member, US
The Memory of Cars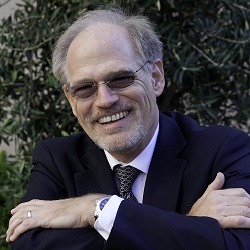 Abstract
Automobiles are becoming rolling applications platforms needing computing power, networking to other cars and the cloud as well as digital memory and storage. This talk will look at the requirements for memory as well as digital storage in automotive entertainment and navigations systems, including expectations for cars with driver assist features and autonomous driving. The evolution of memory and storage technology are key elements for creating the deep learning capabilities required for the car of tomorrow.
Biography
Tom Coughlin, President, Coughlin Associates is a widely respected digital storage analyst as well as business and technology consultant. He has over 35 years in the data storage industry with multiple engineering and management positions at high profile companies. Dr. Coughlin has many publications and six patents to his credit. Tom is also the author of Digital Storage in Consumer Electronics: The Essential Guide, which was published by Newnes Press. Coughlin Associates provides market and technology analysis as well as Data Storage Technical and Business Consulting services. Tom publishes the Digital Storage Technology Newsletter, the Media and Entertainment Storage Report, the Emerging Non-Volatile Memory Report and other industry reports. Tom is also a regular contributor on digital storage for Forbes.com and other blogs. Tom is active with SMPTE, SNIA, the IEEE (he is Director for IEEE Region 6 and active in the Consumer Electronics Society where he is chairman of the Future Directions Committee) and other professional organizations. Tom is the founder and organizer of the Annual Storage Visions Conference (www.storagevisions.com), a partner to the International Consumer Electronics Show, as well as the Creative Storage Conference (www.creativestorage.org). He is the general chairman of the annual Flash Memory Summit. He is a Senior member of the IEEE, Leader in the Gerson Lehrman Group Councils of Advisors and a member of the Consultants Network of Silicon Valley (CNSV). For more information on Tom Coughlin and his publications go to www.tomcoughlin.com.
Jean-Charles Bazin
Disney Research
Visual Computing for the Entertainment Industry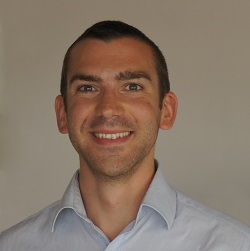 Abstract
Visual computing encompasses the computer science disciplines (especially computer graphics and computer vision) dealing with visual content, such as images, videos and 3D models. This fascinating field is at the heart of numerous applications in our daily life, for example in medicine, education, arts and robotics to name just a few. In this talk, I will present our work at Disney Research on visual computing in the context of the entertainment industry. In particular, I will show applications for visual effects in movies, digital painting, video manipulation and virtual reality. I will also discuss research issues and solutions, as well as some of the grand open challenges.
Biography
Jean-Charles Bazin [
website
] is a researcher at Disney Research (The Walt Disney Company) and an adjunct lecturer at ETH Zurich. He has been working on several aspects of visual computing, in particular computer vision, computer graphics and multimedia. A representative list of topics includes video editing, 3D telepresence, omnidirectional vision, audiovisual media processing, cultural e-heritage and virtual reality. He published several papers, for example in the premier venues of computer vision (TPAMI, CVPR, ECCV and ICCV) and graphics (SIGGRAPH, SIGGRAPH Asia and Eurographics). Some of his work gained much interest such as his recent video manipulation project called
FaceDirector.
Before joining Disney Research, he was a Postdoc and a Senior Researcher at ETH Zurich, and he also worked as a Postdoctoral Fellow at the University of Tokyo. He obtained his MS degree at the Universite de Technologie de Compiegne, France, and his PhD degree at KAIST, South Korea. He co-organized the CVPR 2016 workshop on "Computational Cameras and Display", as well as the ECCV 2016 workshop on "Computer Vision for Audio-Visual Media".
And more keynotes will be announced soon...
... and tutorials news coming soon.
In the meantime you can enjoy ICCE-Berlin previous editions (2013 to 2015) keynotes speeches plus interviews @ IEEE CESoc TV